Crown Collection
The The all-new Crown Collection by Marquis® is a masterpiece of innovation. It combines our most advanced therapy features and luxury amenities into the most elegant and flexible hydromassage system on the market.
Born from our award-winning Signature Series, with the best therapy features from our innovative Vector21 Series, the Crown Collection is an entirely new system architecture. Plus, revolutionary new features like our patented Dynamic Flow Control valve, and Regal Hydrokinetic™ (RHK™) therapy jets.
The Summit
94" x 94" x 36"
7 Seats/240V 50 amp/65 Jets
The Euphoria
90" x 90" x 36"
7 Seats/240V 50 amp/53 Jets
The Epic
90" x 90" x 36"
6 Seats/240V 50 amp/53 Jets
The Destiny
85" x 85" x 36"
6 Seats/240V 50 amp/43 Jets
The Resort
85" x 85" x 36"
5 Seats/240V 50 amp/50 Jets
The Wish
77" x 77" x 36"
5 Seats/240V 50 amp/29 or 30 Jets
The Spirit
66" x 84" x 35"
4 Seats/240V 50 amp/32 Jets
Features and Options
DYNAMIC FLOW CONTROL VALVE
The Dynamic Control Valve is powerfully simple. Turning the lever towards red activates the red jets. Turning it towards blue activates the blue jets. Or, anywhere in between activates all the jets in your seat. Plus an intuitive air control valve dials in the perfect sensation. Thanks to a Dynamic Flow Control Valve or auxiliary pump button near each seat, the perfect setting is always within reach!
HIGH-FLOW THERAPY
Like the weighty palms of a skilled masseuse, High Output Therapy Zones (H.O.T. Zones) deliver deeper, more targeted therapy: Ideal for tight muscle groups in need of something extra. All H.O.T. Zone jets are red, so they are easy to identify. Simply turn your Dynamic Flow Control valve to red and unleash the power!
FILTRATION AND SANITATION
Pristine water management. Marquis ConstantClean with SmartClean delivers unparalleled water filtration. The added features in ConstantClean+ deliver the most thorough and convenient water management system on the market. Learn more about Marquis' innovative approach to water care, and the features and options available within each Marquis hot tub series.
MICROSILK
Crown Collection hot tubs can improve your quality of life, and your skin health too! Microsilk oxygen skin therapy and beauty treatment is optional on every Crown model. Microsilk water oxygen levels are up to 70% higher than tap water, transporting dissolved oxygen to the skin. Billions of microbubbles also provide a soothing, effervescent sensation that feels luxurious. It has been described as "an oxygen facial for your entire body." Microsilk is known to reduce the appearance of fine lines and wrinkles, and may even provide relief from symptoms of eczema and psoriasis.
Colour Options
Shell Colours

Glacier White
Sterling Silver
Midnight Canyon
Winter Solstice
Tuscan Sun
Alba
Cabinet Colours

Timber
Granite
Cover Colour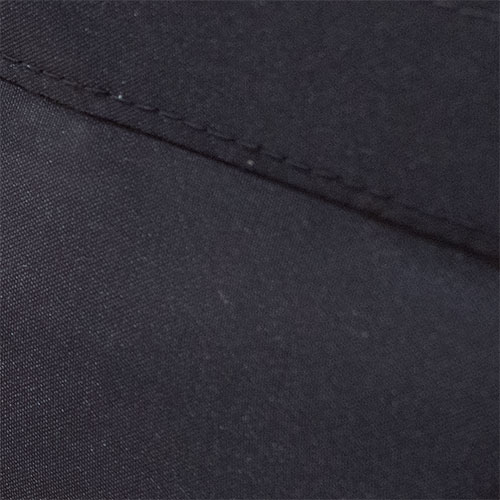 Black Weathershield